Armtel LLC presents a new analog subsystems module ACM-IP2.1 – a device that performs the functions of converting the digital communication interface into an analog and vice versa. It allows connecting a power amplifier for PA or receiving fire alarm system commands to start a PA announcement.
ACM-IP2.1 is designated to be used within decentralized and centralized intercom and PA/GA systems IPN and ArmtelICS at industrial and transport enterprises to connect analog equipment or interact with automation and signaling devices.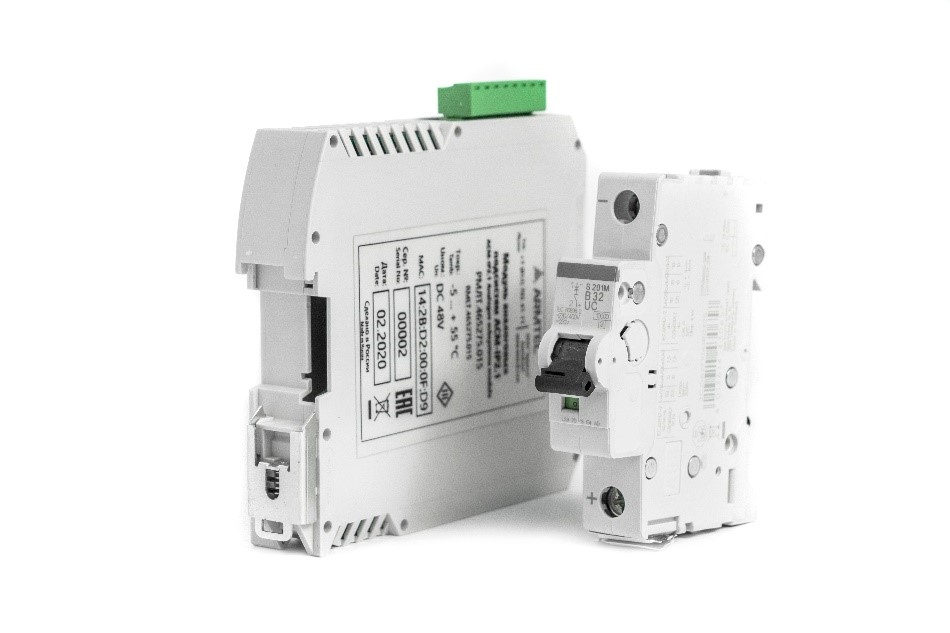 The ACM-IP2.1 module is an upgrade of the existing ACM-IP2. The main feature of the new module is the reduced size compared to the old module. Due to the compact size ACM-IP2.1 saves space in the telecommunication cabinet, the engineer can flexibly design based on the available free space.
There are eight programmable control lines on board, with which a loud-speaking zonal PA/GA system is built up to eight zones. Also, these lines are used to connect the "dry" contacts of the automation and alarm systems.
Thanks to the embedded software ACM-IP2.1 operates without a central server. The internal memory capacity accommodates up to 1500 minutes of pre-recorded voice messages for further playback to specified announcement zones or PA/GA system subscribers.
ACM-IP2.1 connects to the local network via Ethernet interface with power over PoE and supports Armtel-IP and SIP protocols.
Brief specifications of the new ACM-IP2.1:
Rated DC supply voltage, V: 48

Conformity with the PoE class: IEEE 802.3af Class 0

Communication interface: 100BaseT Ethernet

Communication protocols: Armtel-IP, SIP, SNMP

Number of analog audio lines, pcs.: 1

Number of control lines (programmable), pcs.: 8

Weight, kg: 0,2

Overall dimensions, mm: 23×115×100

You can learn more about the new ACM-IP2.1 and download documentation for it in the product catalog by clicking

here

.