Armtel presents a new IP-amplifier PLY-300, this devise designed to be used for Public address and General alarm systems creation, to convert digital communication interface signals into analog audio signals, amplify and transmit them via a two-wire communication line to loudspeakers.
PLY-300 is a subscriber device of the ArmtelICS system, connects to Local area network via Ethernet interface and supports operation via Armtel-IP and SIP protocols.
There are four warning zones can be connected to PLY-300 amplifier with monitoring of loudspeaker lines for open circuit, short circuit, ground fault, resistance changes. The frequency of status measurements of the lines can be set in the range from 2 minutes to 24 hours. When a fault is detected, amplifier displays it on the display and transmits it to the monitoring system via SNMP protocol.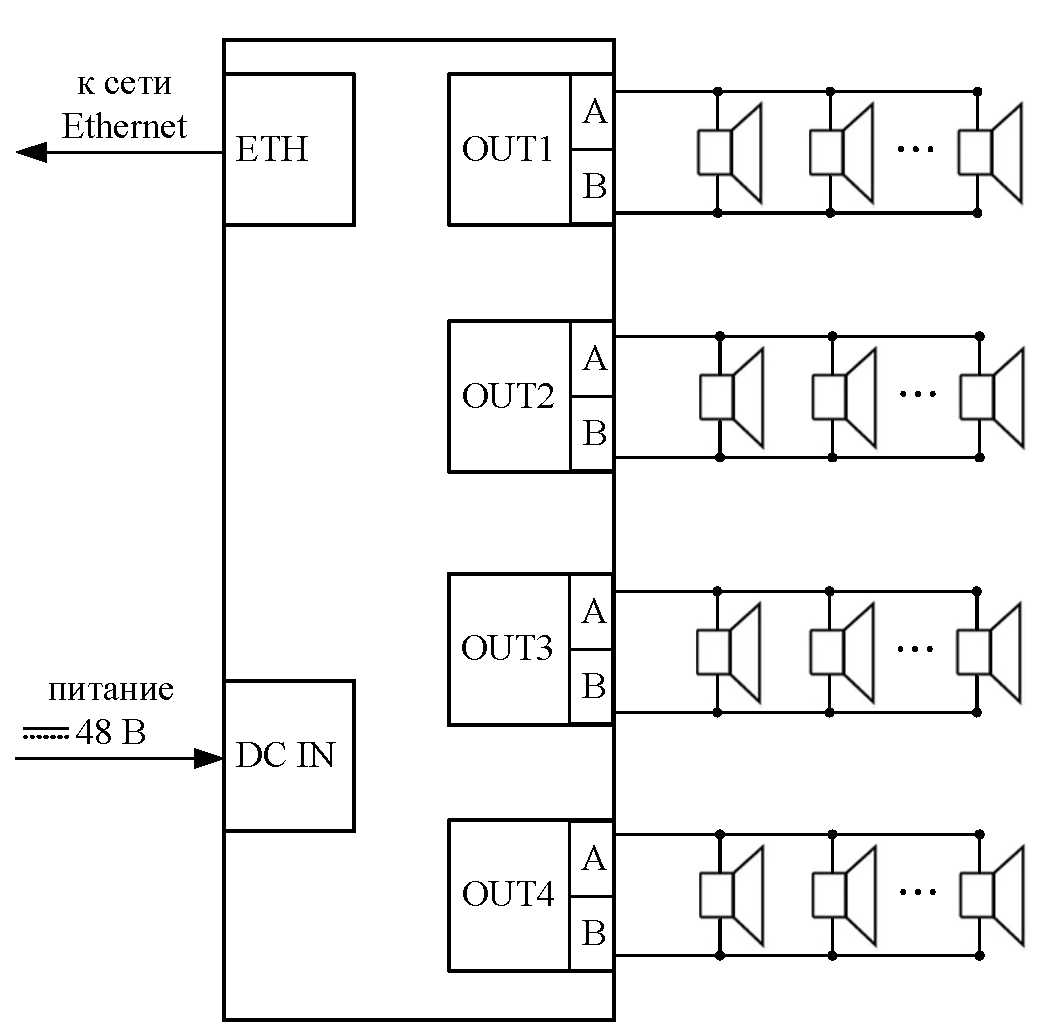 Loudspeaker Wiring Diagram
To ensure reliability requirements, it is possible to connect loudspeakers according to the "loop" scheme or use redundant amplifier.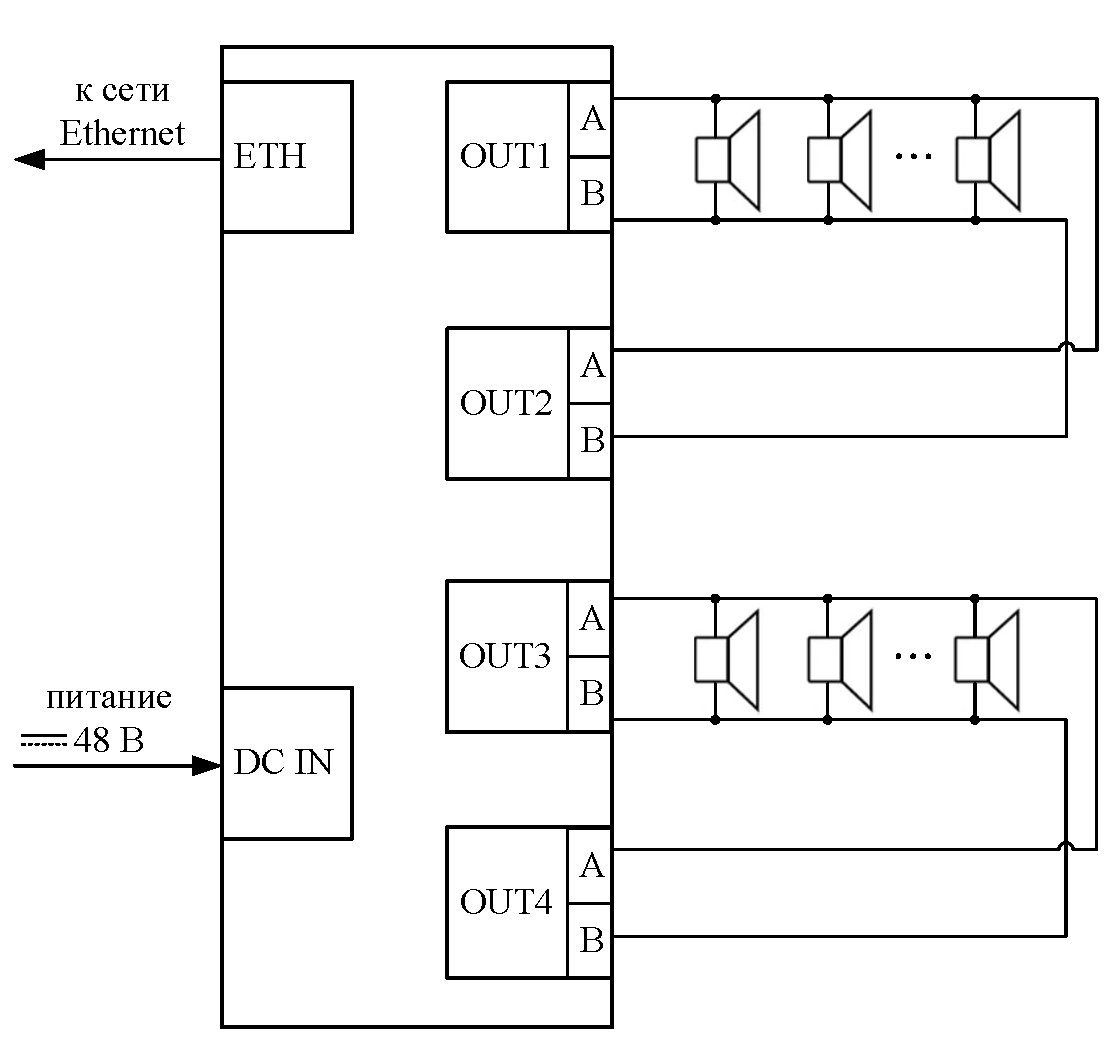 Loop connection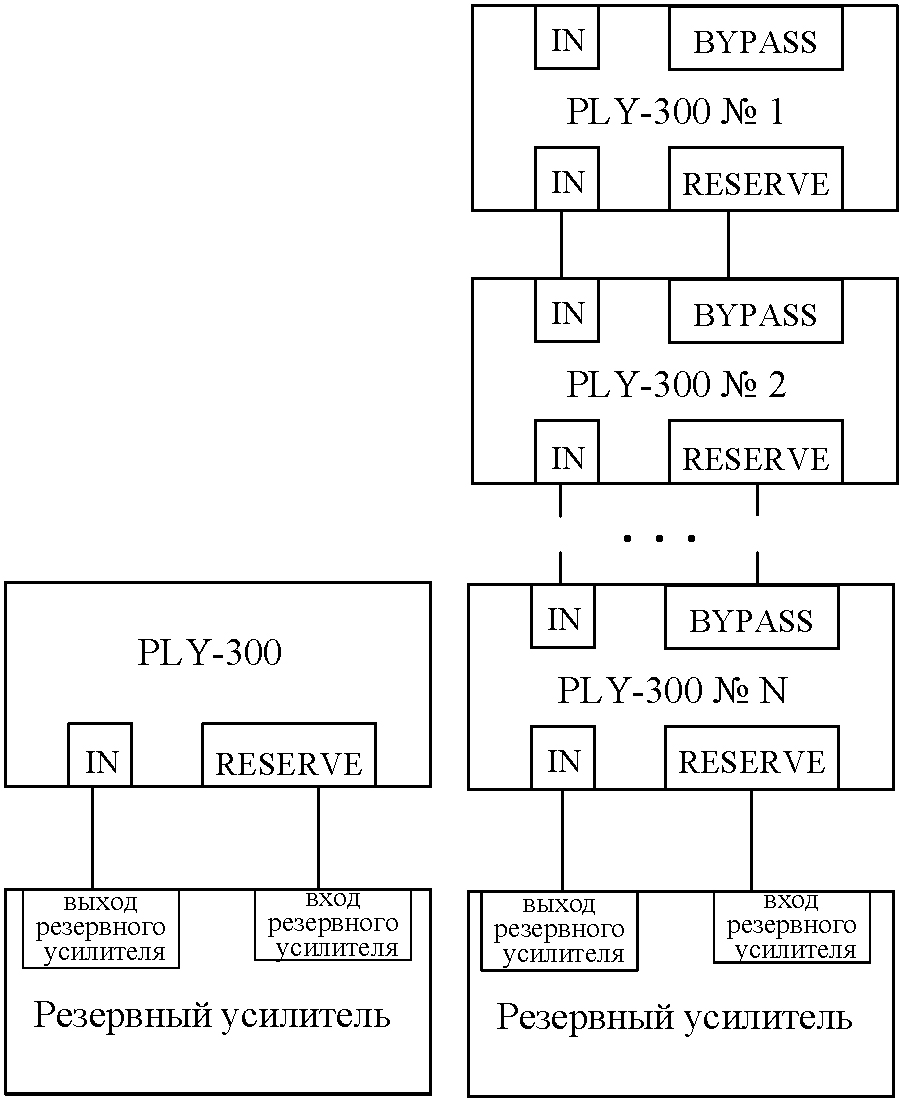 Redundant amplifier connection diagram
PLY-300 has a 2U chassis for installation in a 19″ cabinet. Front panel contains status indicators, volume controls, LED display, and Ethernet port for Local area network connection. There are output ports for speaker lines, a backup amplifier and powering the device on rear panel.
Brief technical characteristics of the new PLY-300 amplifier:
Number of amplification channels
Number of announcements zones
You can study the new PLY-300 IP amplifier in more detail and download the documentation for it in the product catalog at the link.