Since 2019, Armtel has been producing a line of compact intercom stations used in airports, office buildings, warehouses, highways and thermal power plants. Special crane version – on all kinds of cranes.
Armtel upgraded CCS-IP2 compact call station to expand possibility of its use. Here are some of its innovations.
Now all versions of CCS can now be flush mounted to desired surface such as wall or table.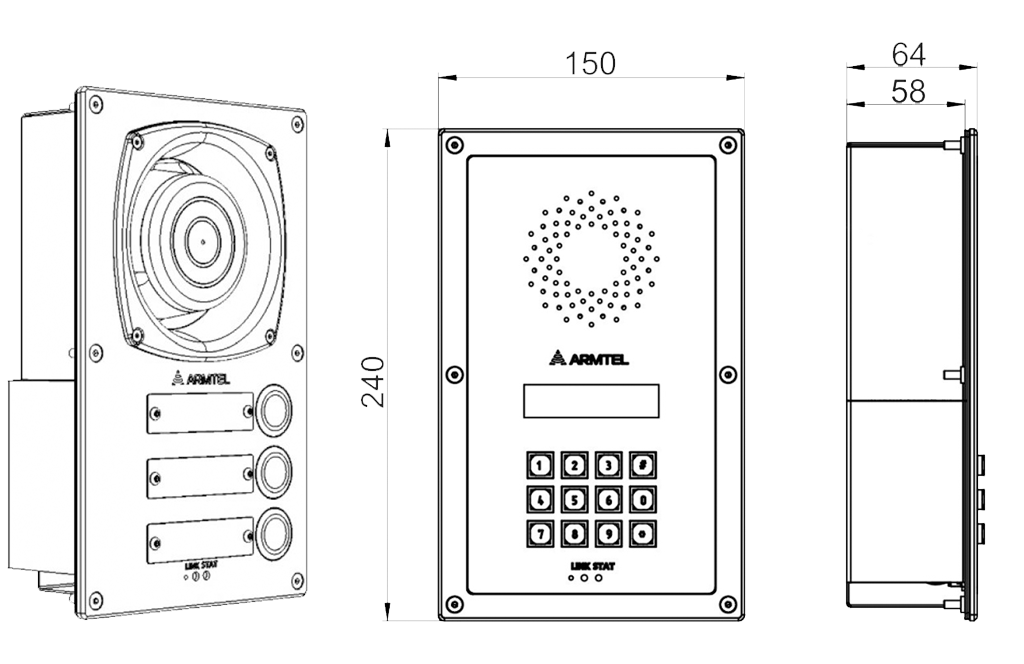 CCS-IP2 flush mounted version drowing
Connection cables are inserted into the housing through two 25 mm holes on the rear panel of the housing.
Another new feature is ability for installation of additional built-in 25 W amplifier. Amplifier can be used only with office, vandal proof and crane versions of CCS-IP2. It is not possible to install an additional 25W amplifier in weatherproof version, because it is equipped by high-power built-in horn loudspeaker.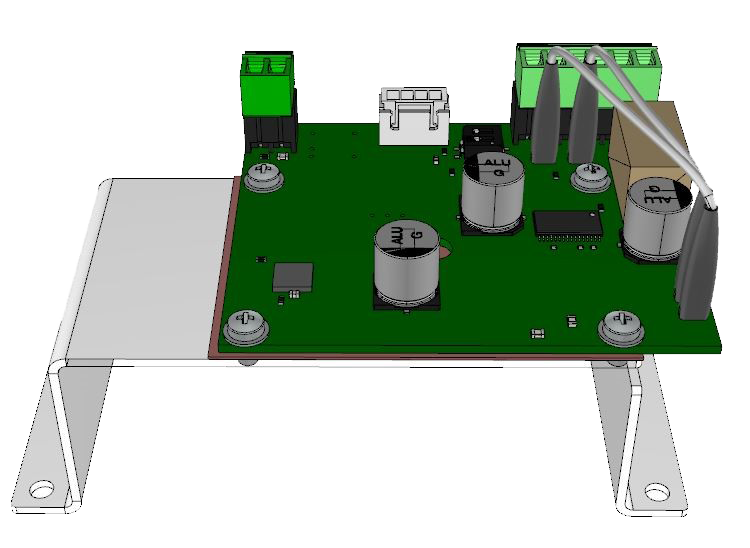 CCS 25W amplifier kit
Please note that CCS 25W amplifier has low impedance output (goes without transformer). Please use only low impedance transformerless loudspeakers for connection. Amplifier is powered by 48 VDC line.
For more detailed information about CCS-IP2 you can download product catalogue at this URL.